Wireless Charging in Restaurants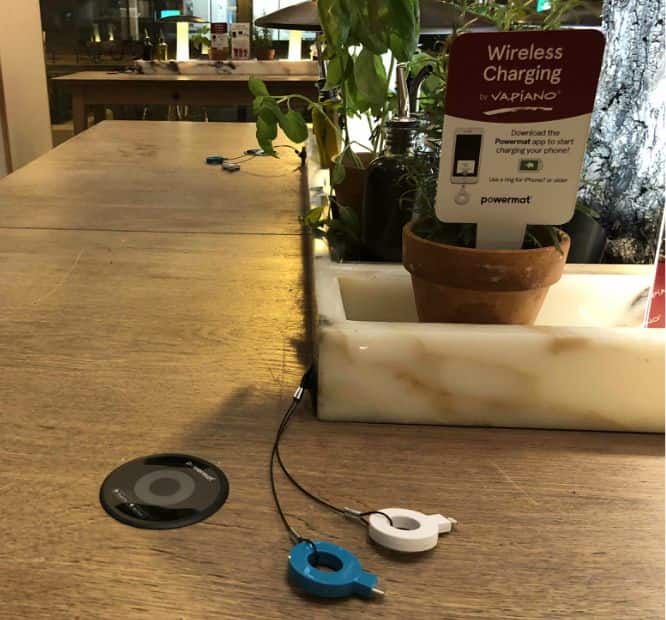 Give Power. Get Downloads.
Add wireless charging to your menu
As restaurants and coffee shops join the wireless charging revolution, providing your customers with wireless charging via Powermat Charging Spots is an innovative way to make sure you stand out from the competition. Whether they are grabbing a quick bite to eat, or settling in for a relaxed meal, if they can charge their phone as they do it, they'll keep coming back.
Do you need more information about wireless charging? Visit our Wireless Charging Explained page for the basics.