Careers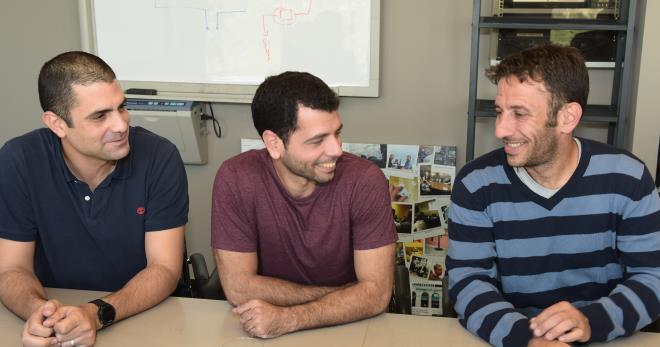 WANT TO JOIN US?
Open Positions
Looking for a career in a dynamic, fun technological company?
Powermat is a pioneer in its field and growing fast across the globe and also a fun place to work at.
Check out our facebook and LinkedIn Company pages to see what we're up to.
If you are independent and fast learning, motivated, passionate and a creative thinker looking to learn, grow and be part of a team… check out our list of open positions– we want to meet you.
Please email your CV to CV@powermat.com 
FW Development Engineer
Job Description
We are looking for a creative and motivated FW Development Engineer with excellent problem solving skills. The FW Development Engineer will define architecture of embedded FW, write code on low level microprocessors, and integrate functions with HW in board components.
The FW Development Engineer will report to the FW team manager.
Key Responsibilities
Plan, improve and manage firmware applications from inception to use
Code architecture and coding of cortex M0/M4/STM8 microprocessors
Integration of the code with external H/W componets/inputs such as A/D inputs, PWM for power driving, DAC , etc.
Independent, hardworking, fast learner, reliable – Must
Bachelor's degree in Computer Science, Electrical/Computer engineering – Must
At least 5 years of experience in microprocessors coding such as cortexM0, CortexM4, STM8 – Must

Familiar with MCU architecture
Familiar with communication protocols like SPI, I2C, UART.
Familiar with all system peripherals such as ADC, DMA, PWM, TIMERS, GPIO's, SYS CLOCKS, etc.

Deep understanding of the C language – Must
Working with lab equipment with emphasis on Oscilloscope – Must
Experience in working with IAR embedded workbench – an advantage
Experience in Power electronics – an advantage
Hardware 'Hands On' – an advantage.
Automotive industry comply coding such as MISRA-C:2004 – an advantage
RTOS experience – an advantage
Experience in C++ – an advantage
Excellent communication skills in Hebrew and English – both written and verbal
Marketing Coordinator
We are looking for a creative thinker with excellent writing skills and great design aesthetics for our marketing team.
Key Responsibilities
Marketing activities planning (marketing strategy execution timelines and budget)
Developing and managing marketing and advertising campaigns
Developing marketing material (presentations, brochures, newsletters, webinars, etc.)
Manage companies online presence:
Website: Manage company website including development and execution of website content. Manage company website
Blog writing
Social media: content and community management
SEO
Generating market reports – mapping market status and market opportunities
Marketing activities data analysis
Communicating and coordinating with the sales team
Oversee creation and delivery of press releases and media activates
Gather and analyze customer insight
Organizing trade shows
Requirements:
The ideal candidate will have experience in the following:
3+ years' experience marketing
Hands-on marketing capabilities – content writing – must
English – Native or equivalent
Excellent communication skills
Ability to think creatively and innovatively
High interpersonal skills