Careers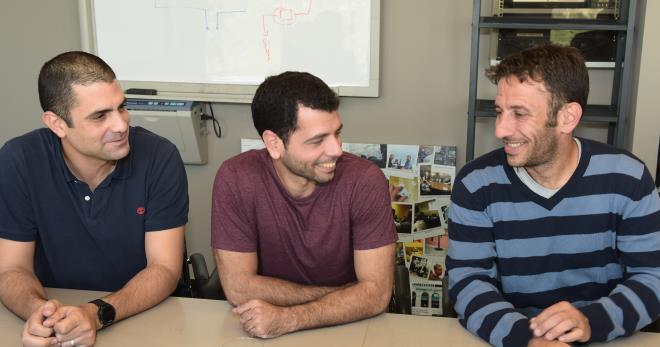 WANT TO JOIN US?
Open Positions
Looking for a career in a dynamic, fun technological company?
Powermat is a pioneer in its field and growing fast across the globe!
Check out our facebook and LinkedIn  pages to see what we're up to.
If you are independent and fast learning, motivated, passionate and a creative thinker looking to learn, grow and be part of a team… check out our list of open positions– we want to meet you.
Please email your CV to CV@powermat.com 
FW Development Engineer
We are looking for a creative and motivated F/W development engineer with excellent problem-solving skills
The F/W development engineer responsibilities include defining the architecture of embedded F/W, writing code on low-level microprocessors, and integrating function with H/W in board components.
The F/W development engineer will report to the R&D team leader
Job Responsibilities
Plan, improve, and manages firmware applications from inception to use
Code architecture and coding of cortex 32Kb/8Kb microprocessors, especially by STM and Atmel
Integration of the code with external H/W componets/inputs such as A/D inputs, PWM for power driving, DAC , etc.
Job Requirements
Independent, hardworking, fast learner, reliable – Must
Bachelor's degree in computer science, Electrical/Computer engineering from university –Must
At least 3 years of experience in microprocessors coding such as cortexM0, STM8 –Must
Familiar with MCU architecture.
Familiar with communication protocols like SPI, I2C, UART.
Familiar with all system peripherals such as ADC, DMA, PWM, TIMERS, GPIO's, SYS CLOCKS, etc.
Deep understanding of the C language – Must
Working with lab equipment with emphasis on Oscilloscope – Must.
Experience in working with IAR embedded workbench- an advantage
Experience in Power electronics- an advantage
Hardware 'Hands On' – an advantage.
Automotive industry comply coding such as MISRA-C:2004 – an advantage
RTOS experience – an advantage
Experience in C++- an advantage
Excellent communication skills in Hebrew and English – both written and verbal
To apply, please send your CV to CV@powermat.com
Sales Development Representative (SDR)
Powermat is looking for a motivated SDR Representative to join our Sales team!
Job Responsibilities
Skillfully create opportunities with potential prospects via phone
Leverage inbound and outbound leads to build a business relationship
Lead, plan and manage entire sales cycles
Identify the proper prospects and the right opportunities per segment and convey the messages to make them enthusiastic to use our technology
Update lead and prospect activity to ensure effective lead management
Continuously search for ways to improve our sales pitches, deal flow, and means to reach out to the relevant decision-makers
Job Requirements
High English proficiency – MUST! Additional languages- an advantage.
Minimum of 3 years of experience in an  SDR position – Highly preferred!
Relevant Bachelor's degree in Business Management, Marketing – (with a specialization in Business Operations) – Highly preferred!
Strong customer-facing and presentation skills
Excellent written and verbal communication skills
Self-starter, self-motivated, creative, goal orientated, understand the importance of "farming", and a HUNTER by heart!
To apply, please send your CV to CV@powermat.com